Postal worker robberies and other mail thefts are becoming a daily event. These are the ones I found today.
Uptick in stolen mail reports prompt warning from Braintree officials
Authorities are urging the public to be wary when mailing checks outside the post office after a reported uptick in theft.
Two postal workers robbed at gunpoint in two separate Jacksonville neighborhoods
Last week, two postal workers were robbed at gunpoint in two different neighborhoods on the same day. The incidents happened last week -- one in Harborview, the other on the Westside.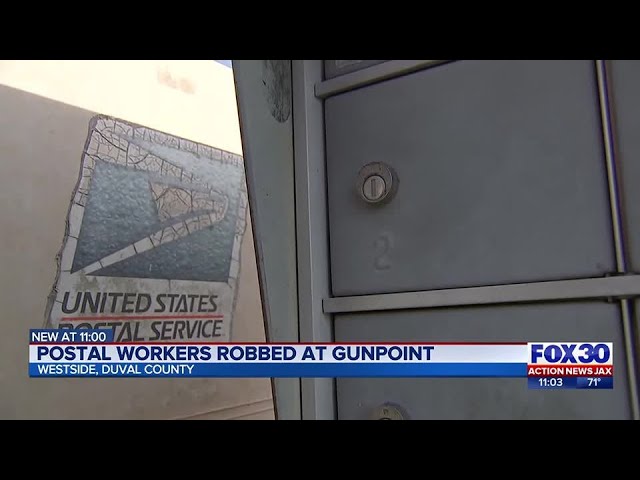 Duval County postal workers robbed at gunpoint
Last week, two postal workers were robbed at gunpoint in two different neighborhoods on the same day. The incidents happened last week -- one in Harborview,…
Union County Man Sentenced to 14 Months in Prison for Role in Scheme to Steal Mail, Commit Credit Card Fraud, and Defraud United States
NEWARK, N.J. – A Union County, New Jersey, man was sentenced today to time already served – 14 months in prison – for his role in a scheme to receive stolen credit cards and pandemic relief debit cards sent through the mail, commit bank fraud, and defraud the U.S. Postal Service and the U.S. Departm…
---