USPS mail thefts and robberies – 05/12/2023
Postal worker robberies and other mail thefts are becoming a daily event. These are the ones I found today.
Two Arrested for Armed Robberies of Postal Workers
Two Massachusetts individuals have been arrested and charged in connection with the armed robberies of United States Postal Service (USPS) letter carriers that took place on Nov. 29, 2022 in Mattapan, Mass., and Dec. 16, 2022 in Hyde Park, Mass.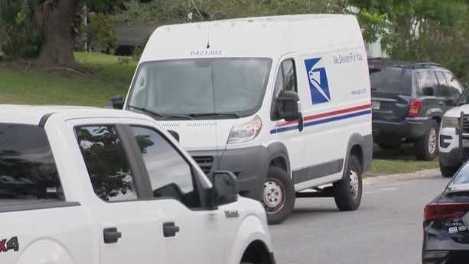 Postal worker robbed by gunman in Orange County, officials say
The sheriff's office had no suspect information to share.
Suspect wanted after universal mail keys stolen from postal workers in 2 Central Florida counties
The U.S. Postal Inspection Service said the same person may have been involved in both robberies that happened about an hour apart.
Mail theft in Columbia City forces people to pickup from the office
A "mail fail" for some south Seattle residents, who say the USPS has halted mail delivery due to a rise in recent vandalism and theft.
---