USPS hiring notices and job fairs – 03/14/2023
USPS is hiring across the country. Some locations are having job fairs. Below are those I found today
USPS Announces Lockport Job Fair
LOCKPORT, NY — The U.S. Postal Service will host a job fair on March 15 at the Lockport Post Office to fill immediate openings in western New York for the following positions.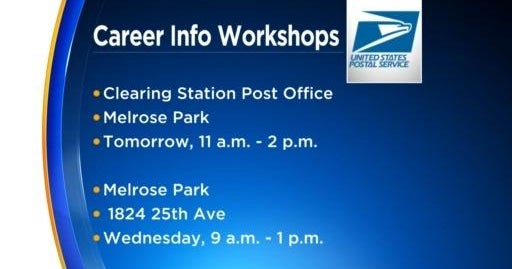 USPS hosts job fairs across Chicago area
Tuesday, Wednesday and Thursday, there will be a career fair and hiring workshop. You can learn more Tuesday at the post office on Archer in Chicago.
USPS Hosts Job Fairs in Conover and Taylorsville on March 22
To assist potential applicants, USPS personnel will be on-site each day to provide detailed information and answer questions about the open positions. Applications are accepted online only at www.usps.com/careers. The careers page is updated frequently so interested candidates are encouraged to check frequently.
Little Rock Post Office holding job fair, $19+ per hour
The United States Postal Service is holding a job fair in Little Rock Thursday.
USPS Hosts Job Fair in Morganton on March 24
Our employees are our greatest asset and we are investing in our new employees by providing robust training and on-the-job support. The Postal Service offers competitive wages and benefits in addition to career advancement opportunities.
USPS Hosts Job Fair in Lenoir on March 23
Accepting a position with the Postal Service is the first step to starting a long, fulfilling career with a dynamic, forward-thinking organization committed to delivering for the American people. Whether you are seeking seasonal, part-time, or a full-time opportunity, we want you to be a part of our proud tradition of service!