USPS is hiring across the country. Some locations are having job fairs. Below are those I found today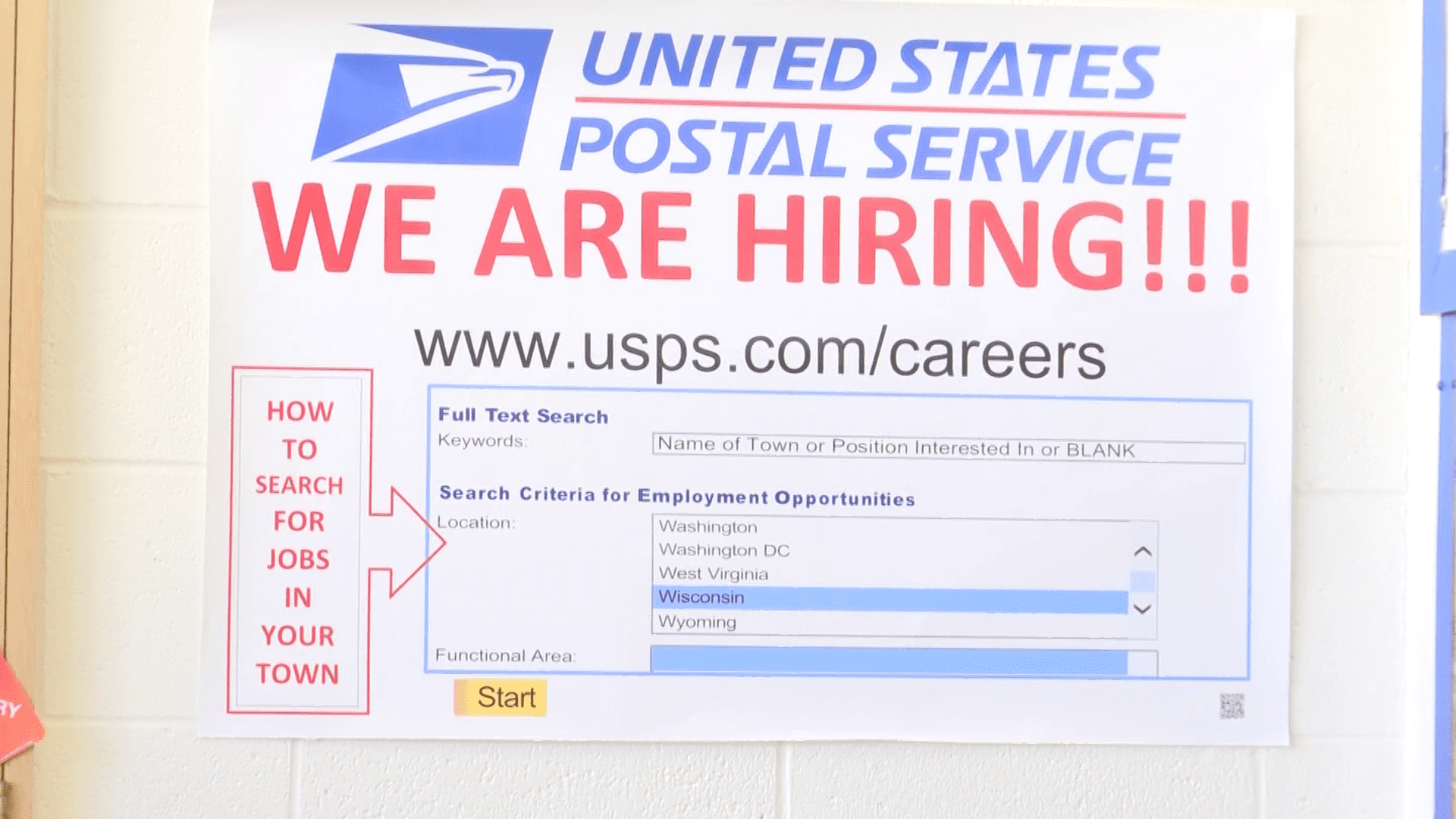 USPS is hiring at post offices throughout Northwestern Wisconsin
The United States Postal Service is looking to hire people throughout Northwestern Wisconsin. The positions include mail carrier, postal support, and more, with wages between $17-$20 an hour.
US Post Office holding Thursday job fair | NewsRadio WINA
USPS offers competitive wages and benefits, career advancement opportunities
Looking for a Job? Postal Service is Hiring
It's no secret the Postal Service wants to fill immediate job vacancies. A job with the Postal Service can provide a lifelong career, competitive wages and benefits, and many advancement opportunities.
The United States Postal Service is looking for mail carriers, clerks, and mail handlers
Anyone who needs a full or part-time job, a new career path, or is looking for a first-time job, please make plans to visit the upcoming job fair
USPS Job Fairs to Be Held March 22 and 31
While other companies are reducing their workforce, the Postal Service is actively hiring. Our goal is to welcome hundreds of new employees throughout Mt. Pleasant and Goose Creek areas within the next few months.
The Postal Service is Hosting Hiring Fairs for Job Opportunities in North Texas
The United States Postal Service is consistently named one of the most trusted brands in America. We have, for over 245 years, delivered information, connected families and friends, and powered the engines of commerce and industry.