USPS competitor and mail industry news – 03/02/2023
Today's news about USPS competitors and the extended postal industry.
Amazon Driver Says AI Is Tracking Their Every Move, Even Beard Scratching
An Amazon delivery driver in a viral TikTok claims workers are tracked for how many times they buckle up and if they drink coffee while driving.
Former Amazon exec aims to repeat logistics growth at Flexport
The former Amazon.com Inc executive who oversaw the e-commerce company's transportation network buildout for its sellers, now aims to do the same for rival shipping customers as chief executive of logistics startup Flexport.
Does Amazon Deliver Through USPS? (Something You Might Be Interested In) - Cherry Picks
Find out whether Amazon uses the USPS for deliveries with our comprehensive guide. Learn about the benefits and limitations of using USPS for Amazon deliveries and get answers to all your questions about Amazon deliveries with USPS.
Amazon closes, cancels more warehouses as cost-cutting persists
The e-commerce giant canceled, closed or delayed 99 U.S. fulfillment facilities, per a firm tracking the company. Amazon disputed its findings.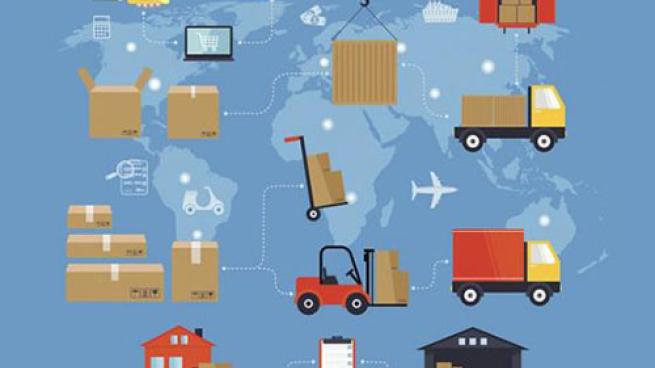 The top priorities of last-mile delivery providers are…
A new survey reveals that larger and smaller logistics providers have different areas where they are focusing performance improvement efforts.
FedEx CEO named to President's Export Council
FedEx CEO Raj Subramaniam will advise President Joe Biden on the impact of government trade policies on multiple business sectors and export competitiveness.
FedEx says it's a safe workplace. So why is Jessica James dead?
Jessica James had to get up and down that ramp. Her job at FedEx's World Hub was to help ensure the trucks in her area were loaded and unloaded on time.
Ameriflight grows expedited supply chain services with cargo drones
The carrier signed an agreement with Sabrewing for 35 eVOTLs as supply chain stakeholders build out their last-mile and express logistics networks.
Does Amazon Deliver to Rural Remote Areas? (A Must-Read Before Purchasing) - Cherry Picks
Shopping on Amazon can be incredibly convenient, but it can be frustrating if you can't get your orders delivered to your doorstep. That's why we are here to explore Amazon's delivery network and policies regarding delivery to rural and remote areas.