Postal worker robberies and blue box mail thefts are becoming a daily event.  These are the ones I found today.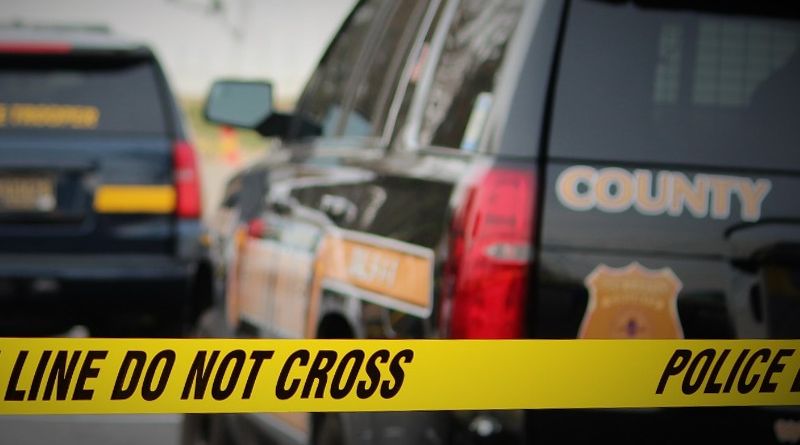 Police: Postal Worker Robbed At Gunpoint, Assaulted
The New Castle County Division of Police is currently investigating a robbery of a USPS employee that occurred in the community of Summit Chase Apartments in Wilmington. Officials said on Tuesday, January 24, 2023, at 5:58 p.m.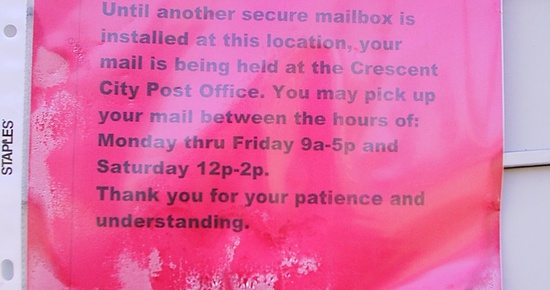 Thieves Are Targeting Locked Mailboxes, Del Norte Sheriff, Crescent City Postmaster Says
Jessica Cejnar Andrews / Today @ 11:58 a.m. / Community, Crime, Oregon Thieves Are Targeting Locked Mailboxes, Del Norte Sheriff, Crescent City Postmaster Says
Push to protect mail carriers grows after workers attacked on their routes
After a postal worker was kidnapped and robbed at gunpoint in south Charlotte, there's a new push to protect letter carriers on their daily routes.
Police report uptick in mailbox fishing to commit fraud
A very sticky substance was observed by police officers Jan. 19 on a mailbox slot at a USPS drop box located near Depot Place. Police said the substance was used
U.S. Postal Inspection Service offering $10,000 reward in Akron mail carrier robbery case
The U.S. Postal Inspection Service is offering a reward of up to $10,000 related to the armed robbery of a USPS letter carrier in Akron.
Congressman Seeks Stiffer Penalties for Mail Thieves
Rep. Ken Calvert, R-Corona, is seeking to stiffen federal penalties for mail theft amid ongoing acts of thievery throughout the Inland Empire and elsewhere.
Thief caught on camera stealing mail with postal key
A mailbox bandit is on the loose after surveillance caught him using a postal key to steal from local businesses in Riviera Beach, the second time in six weeks where thieves have targeted the cluster.
Sanders County deputies arrest mail theft suspects
The Sanders County Sheriff's Department has arrested two suspects, for allegedly stealing mail, and a package.Officials are praising residents who called in s
Two Men Arrested In Marion County For Stealing Mail
Ocala, Florida – United States Attorney Roger B. Handberg announces the filing of a complaint and arrest of Jordan Jax (23, Newberry) and Tarod Goodman, Jr. (23, Gainesville) for theft of mail and possession of a stolen or reproduced postal key. If convicted, Jax and Goodman each face up to 5 years…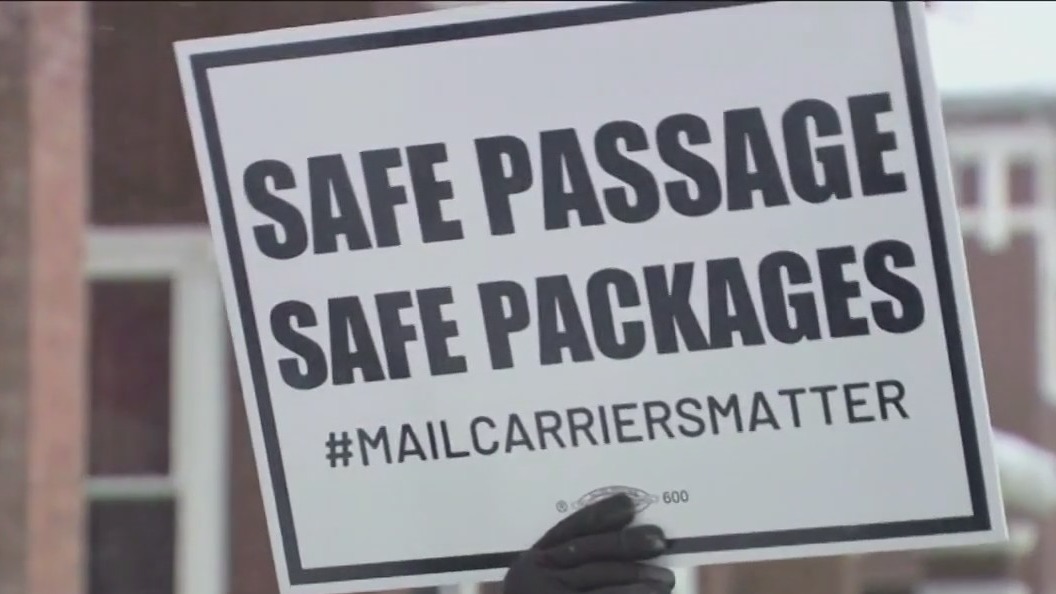 South Side leaders, residents voice concerns about US Postal Service worker attacks, thefts
Chicago residents gathered Thursday morning to share their concerns for the community's USPS workers. There has been a ride in assaults against mail carriers across the nation as many of witnessed here in Chicago.
Dramatic Video: Florida mail thieves lead deputies on chase
Two men are behid bars after investigators said they